SERIES 01: NEWT SCAMANDER'S FIELD JOURNAL
MYSTERY POSTCARD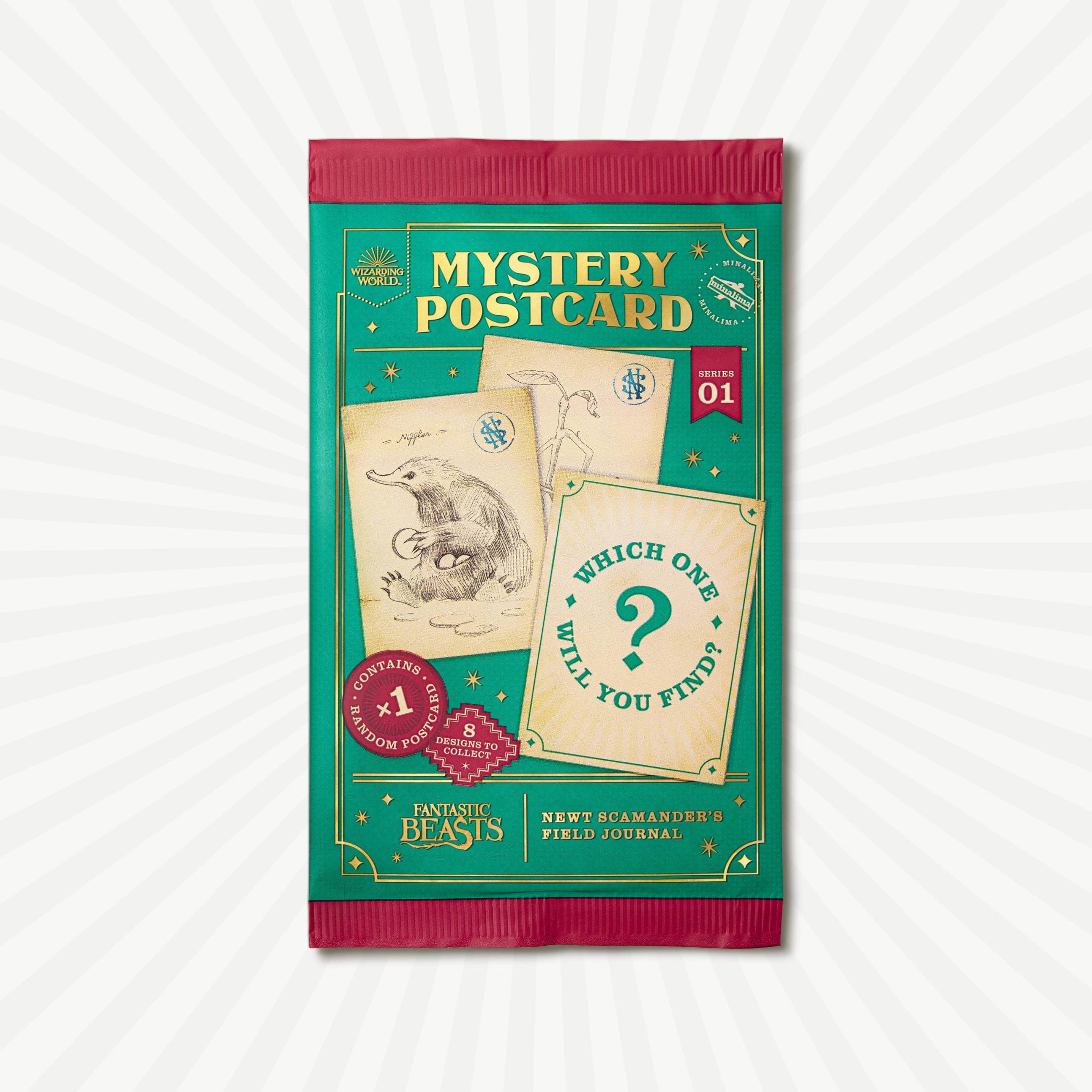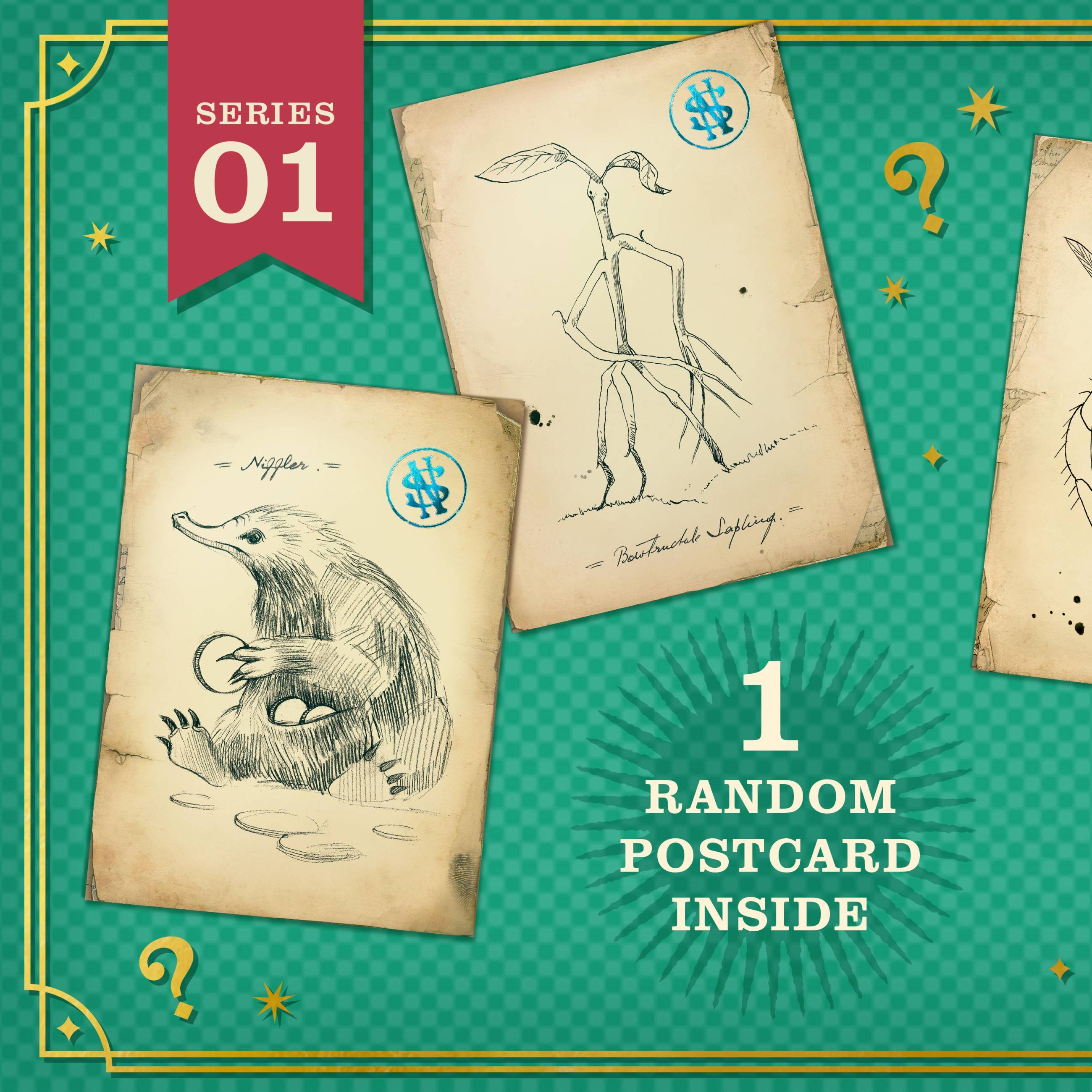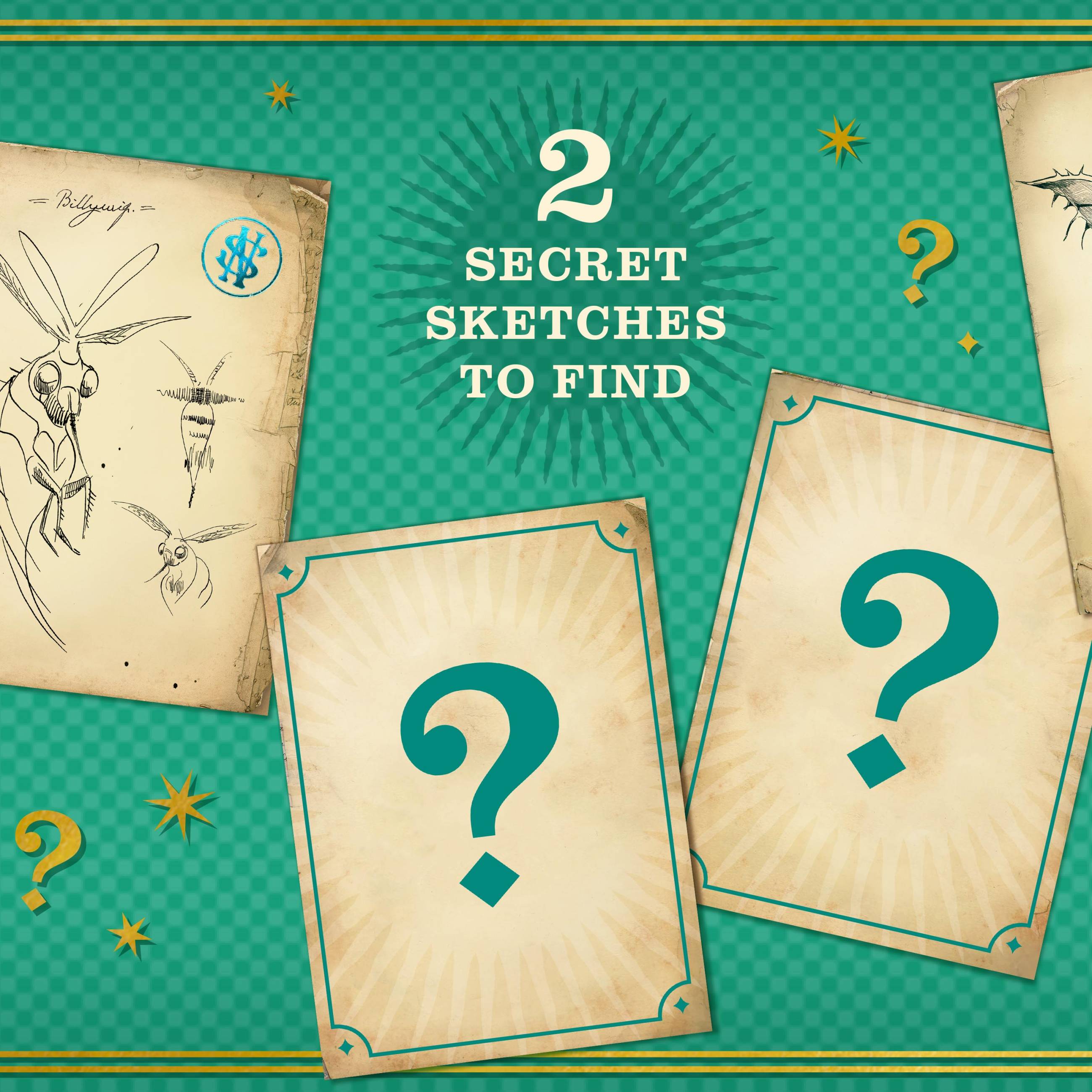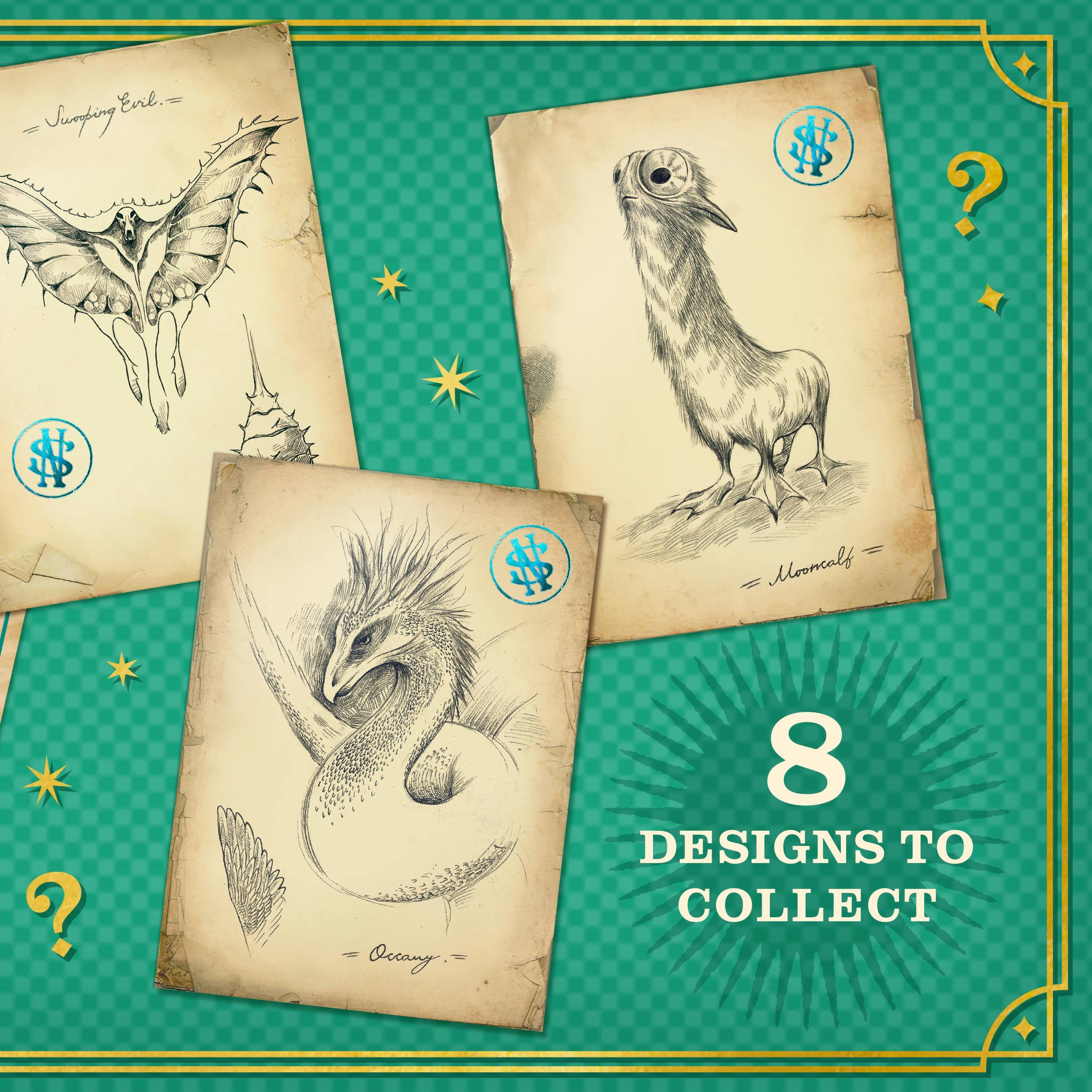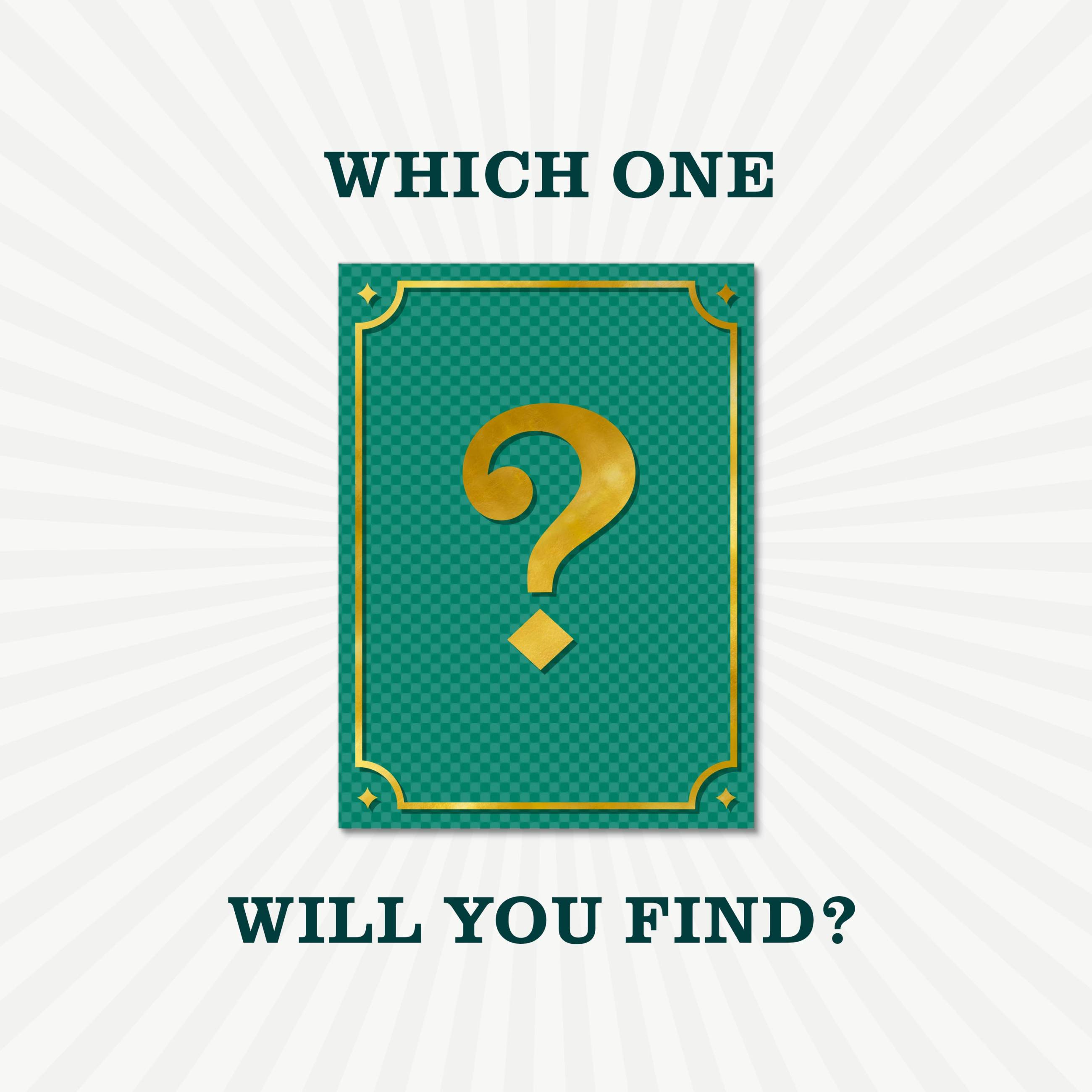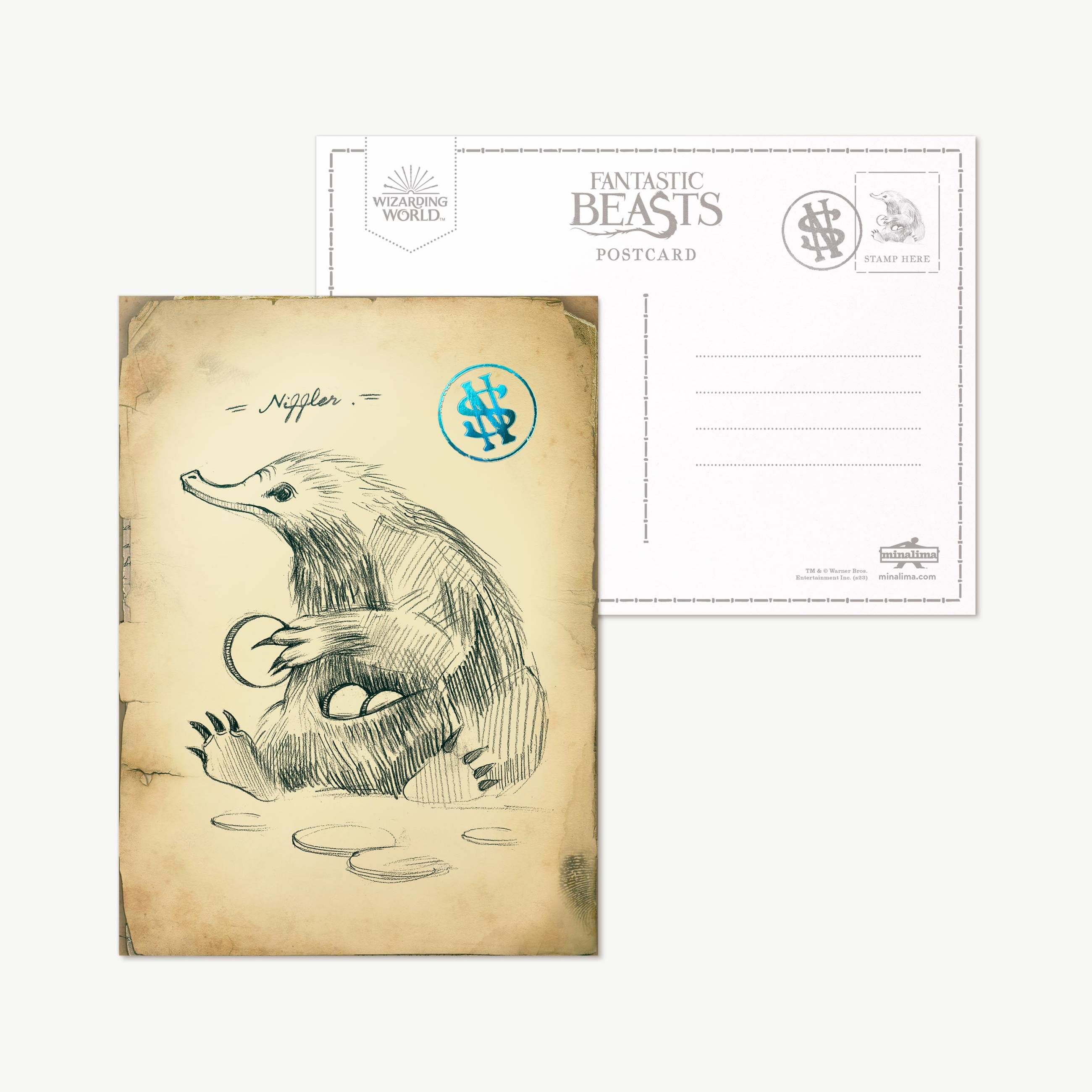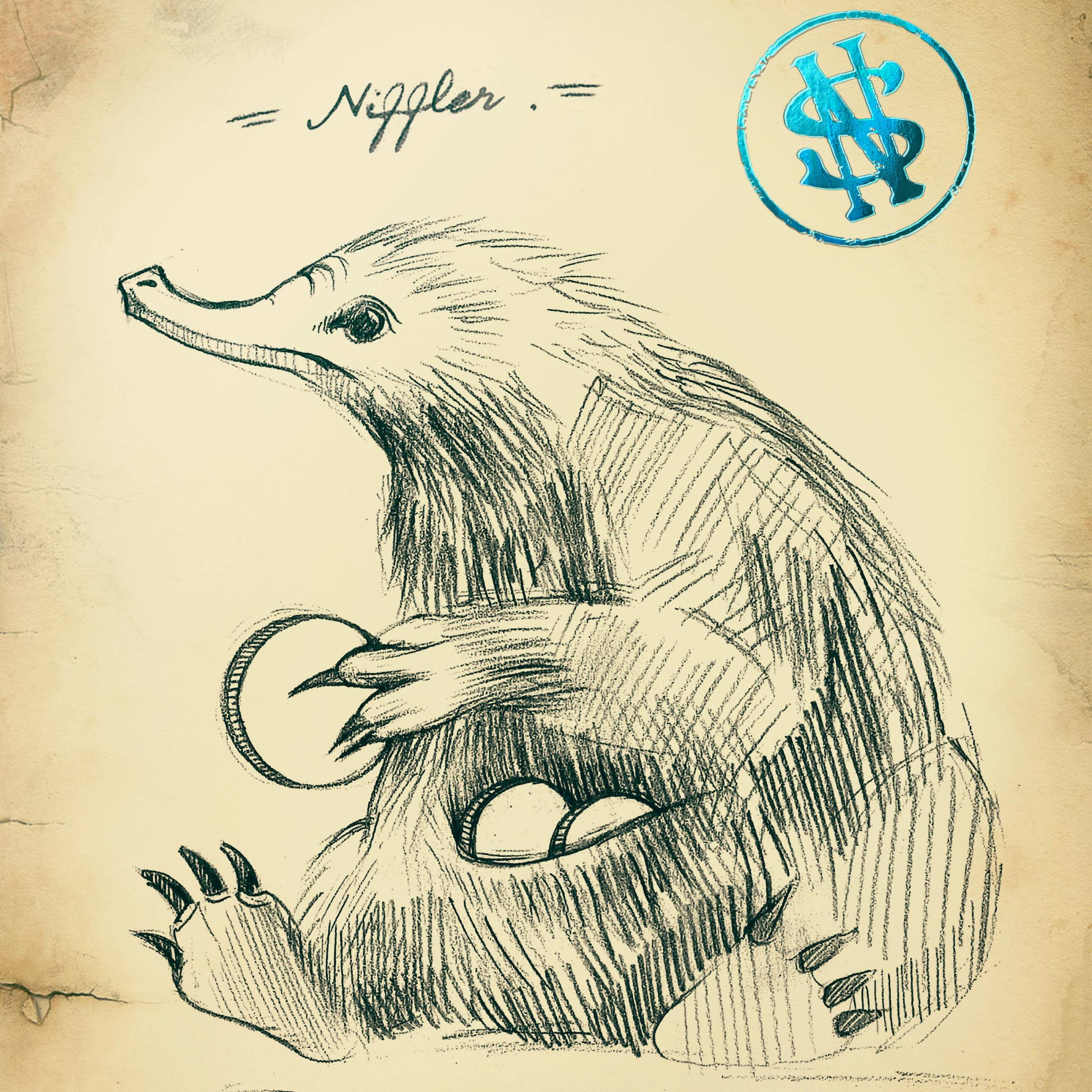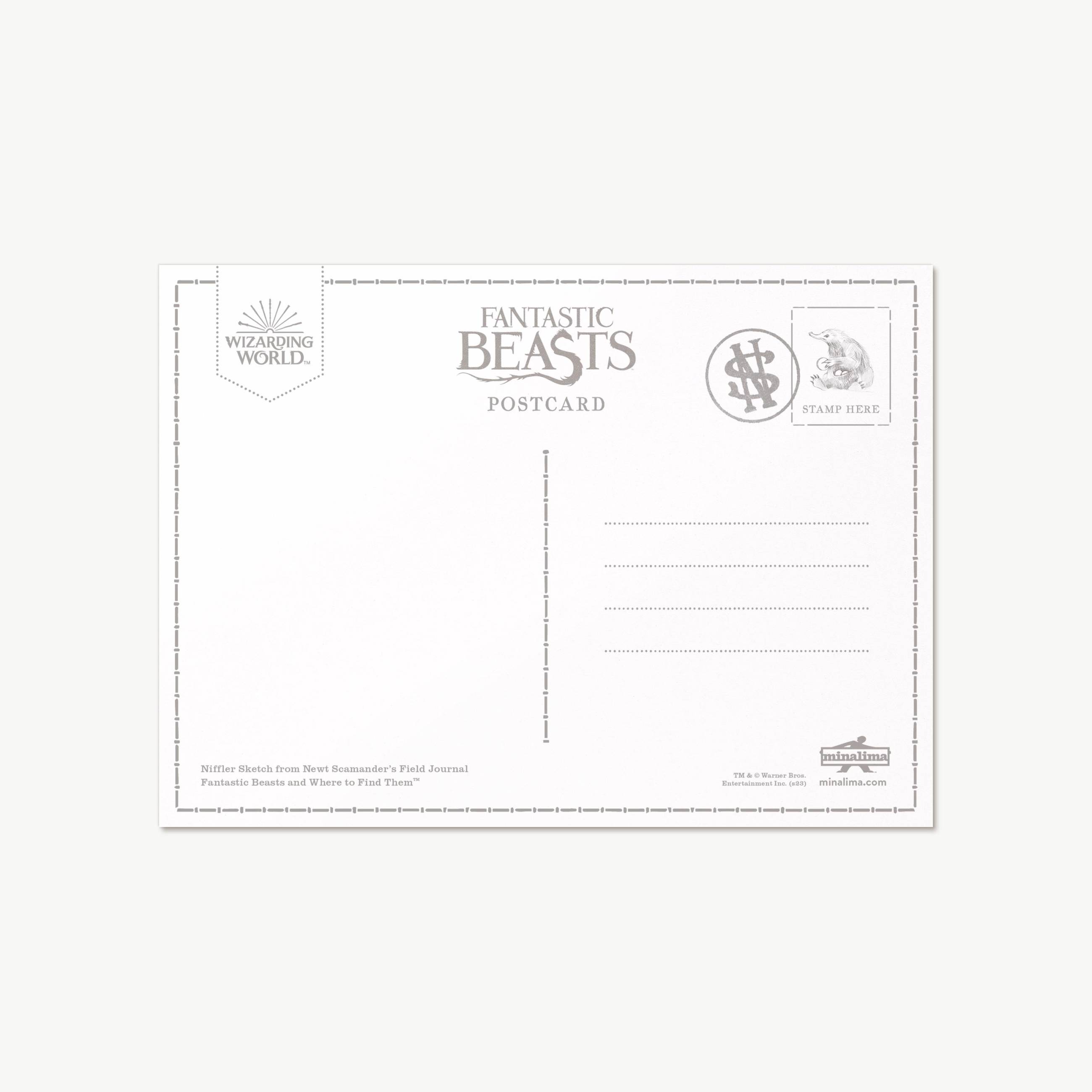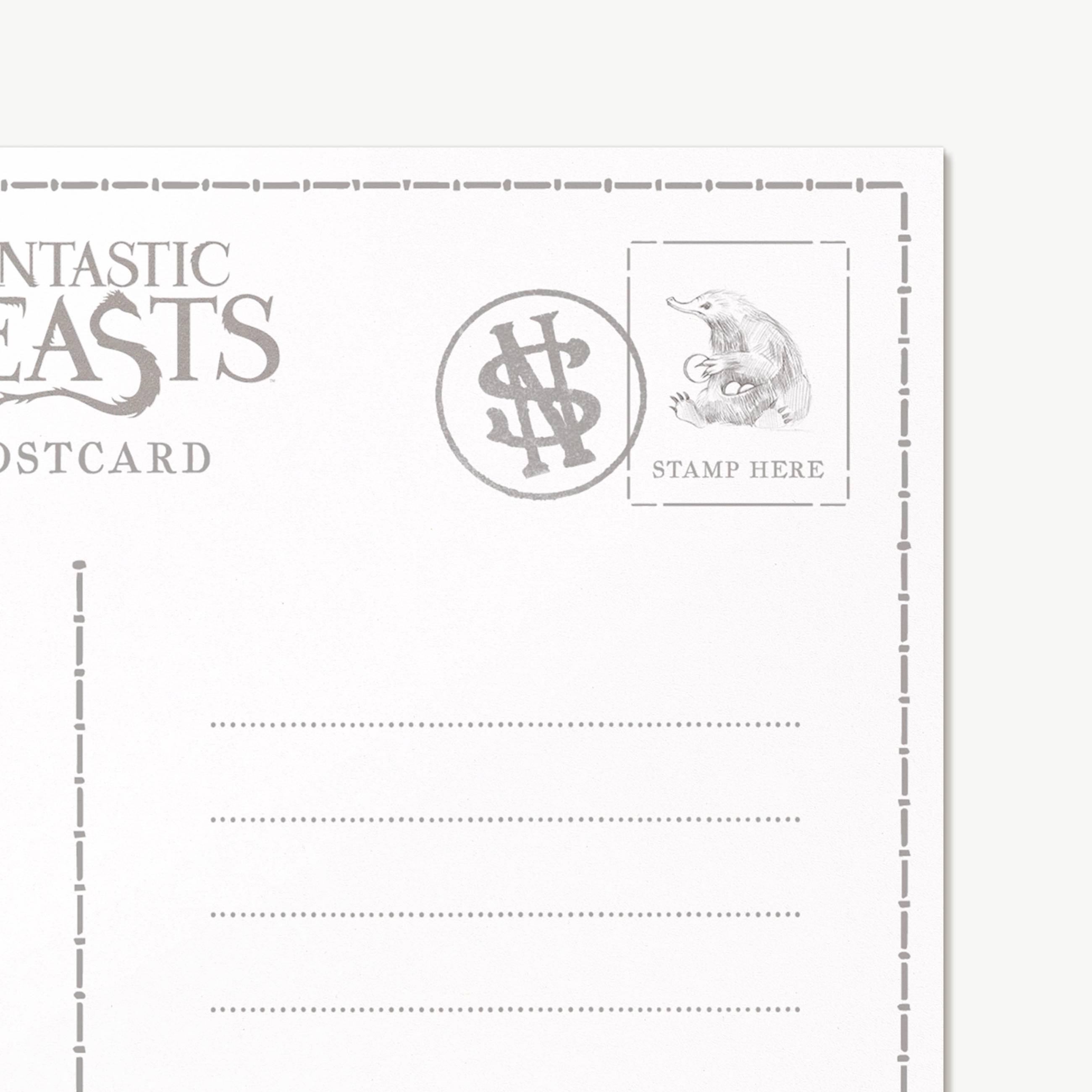 DESIGN:
Series 01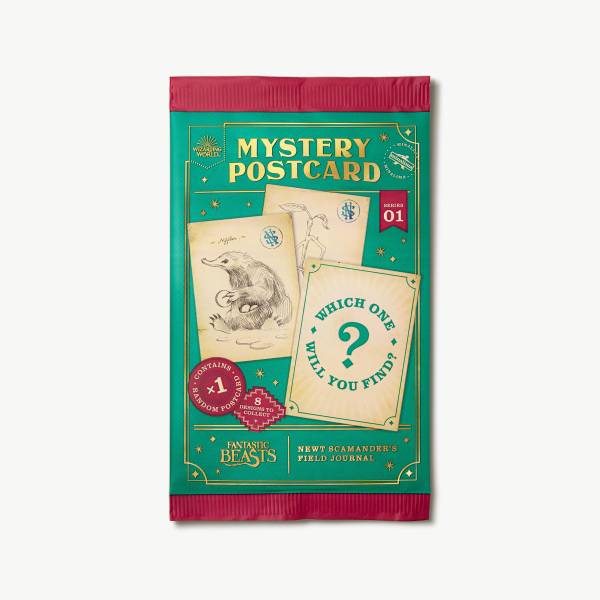 CONTENTS:
ONE FOILED POSTCARD
FINISH:
TEAL FOIL DETAILING
Become a Magizoologist and find all
eight mystery postcard designs
to create your own magical menagerie. Each of our collectible mystery postcard packs contain one random sketch design that can only be revealed once the sealed pack is opened. Taken from the pages of Newt Scamander's field journal, our Series 01 designs are based on the authentic graphic props created by MinaLima for the film 'Fantastic Beasts and Where to Find Them'.
Discover Newt Scamander's sketches
Each mystery postcard design features a sketch from Newt's travels of a magical creature, foiled with a stamp of his personal monogram.
Collect the series!
Collect all eight sketches to create your very own magical menagerie. From the mischievous Niffler to the nocturnal Mooncalf, which fantastic beast will you find?
Explore the full series here!
Find the two secret sketches
Some of our mystery packs are hiding one of our rare, secret beasts. Will you discover them for your collection?
Exclusive Postcard Designs
These foiled postcard designs are exclusive to our Series 01 collectible mystery postcard packs!
Contents: One random mystery postcard from 8 possible designs
Produced: UK
Weight: 11g

Single Postcard (random)
Product: Single postcard with space for message and recipient address on back
Finish: Teal foil detailing
Size: 120 x 165mm