Black Family Tapestry
CUSHION COVER
DESIGN:
Black Family Tapestry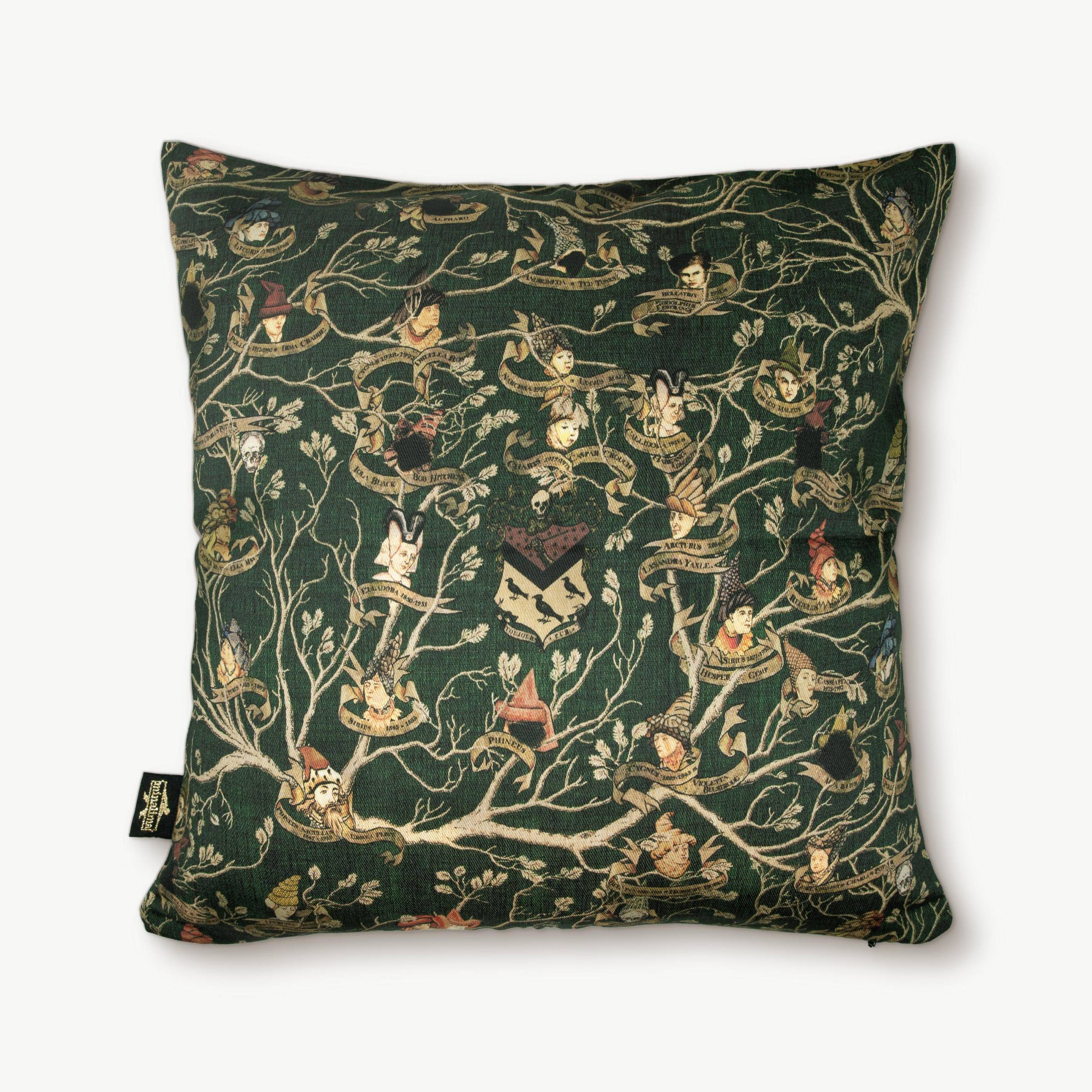 Add a touch of wizarding heritage to your home with our cushion cover featuring the sprawling branches of Sirius Black's ancestral family tree. Inspired by the Black Family Tapestry, this design reimagines the authentic graphic prop created by MinaLima for the film 'Harry Potter and the Order of the Phoenix'.
From notorious Death Eater Bellatrix Lestrange to Harry's arch-nemesis Draco Malfoy, our rich pattern features the infamous pure-blood witches and wizards from the Black Family Tapestry. Stumbled upon by Harry at 12 Grimmauld Place, this family tree weaves together the ancient and modern lineage of his godfather Sirius, whose portrait, alongside those of other disgraced family members, has been burnt out of the tapestry. Taking inspiration from medieval wall-hangings, the original prop graphic was created to look aged and worn, reflecting the heirloom's thirteenth century origin.
Product: Cushion cover with zip fastening
Reverse: Same design
Material: Printed cotton
Size: 40 x 40cm
Cushion inner included: No
Care: Machine washable
Produced: UK
Weight: 92g