THE DAILY PROPHET
POSTER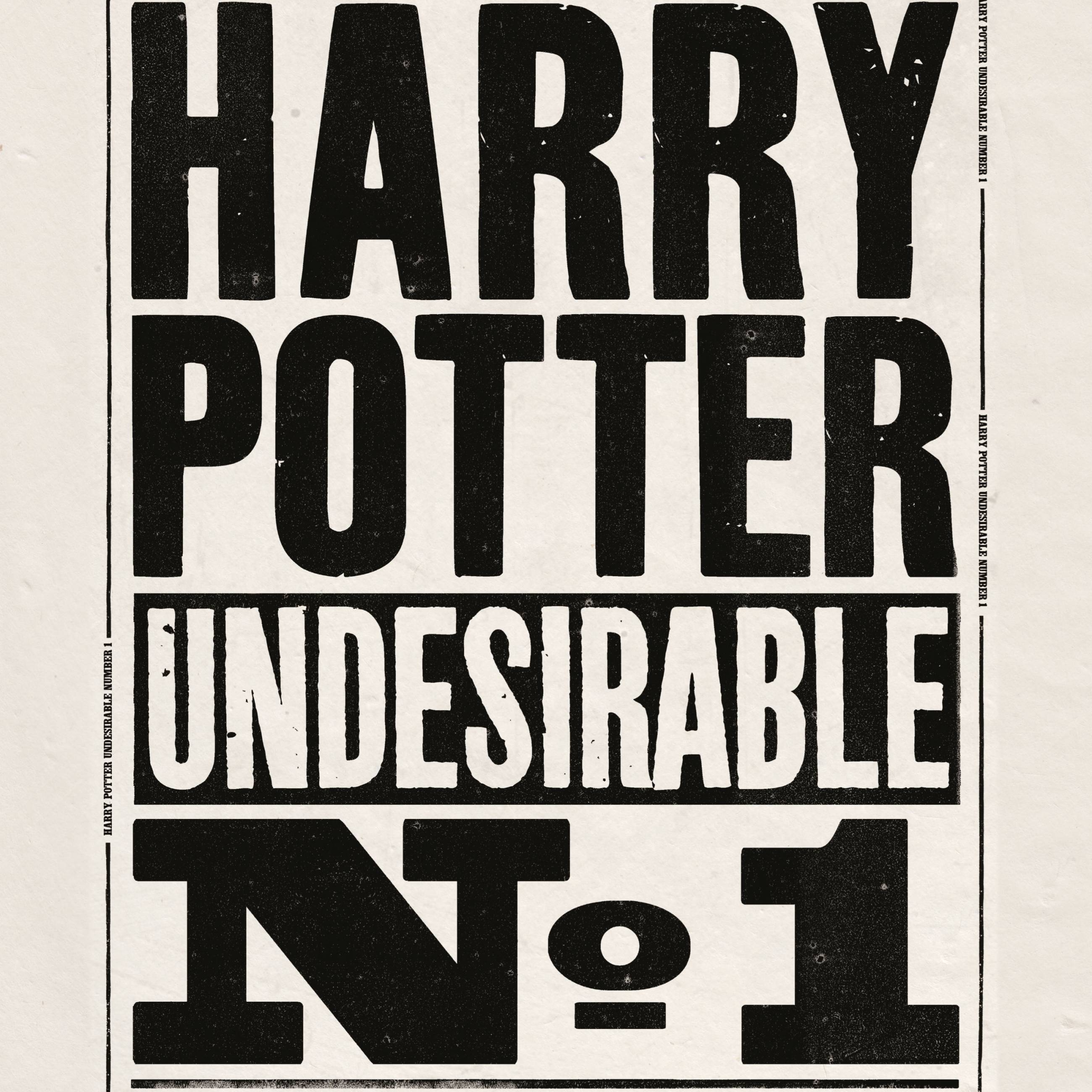 DESIGN:
'Harry Potter Undesirable No.1'
Our poster features the authentic graphic prop design for The Daily Prophet's 'Harry Potter Undesirable No.1' front page created by MinaLima.
Miraphora Mina and Eduardo Lima have created a wide variety of publications for the Wizarding World, including newspapers, magazines and books. The most iconic of their designs were for the Daily Prophet which featured throughout both the Harry Potter and Fantastic Beasts films. This particular cover from 'Harry Potter and the Deathly Hallows - Part 1' introduces new branding and layout to support the takeover of the paper by the Ministry of Magic, it features a headline which supported their campaign against Harry.
Large poster printed on 120gsm textured paper
DIMENSIONS
Length: 70cm
Width: 50cm
All posters are delivered rolled in a tube.