EVENT
Meet-and-Greet with Miraphora Mina & Eduardo Lima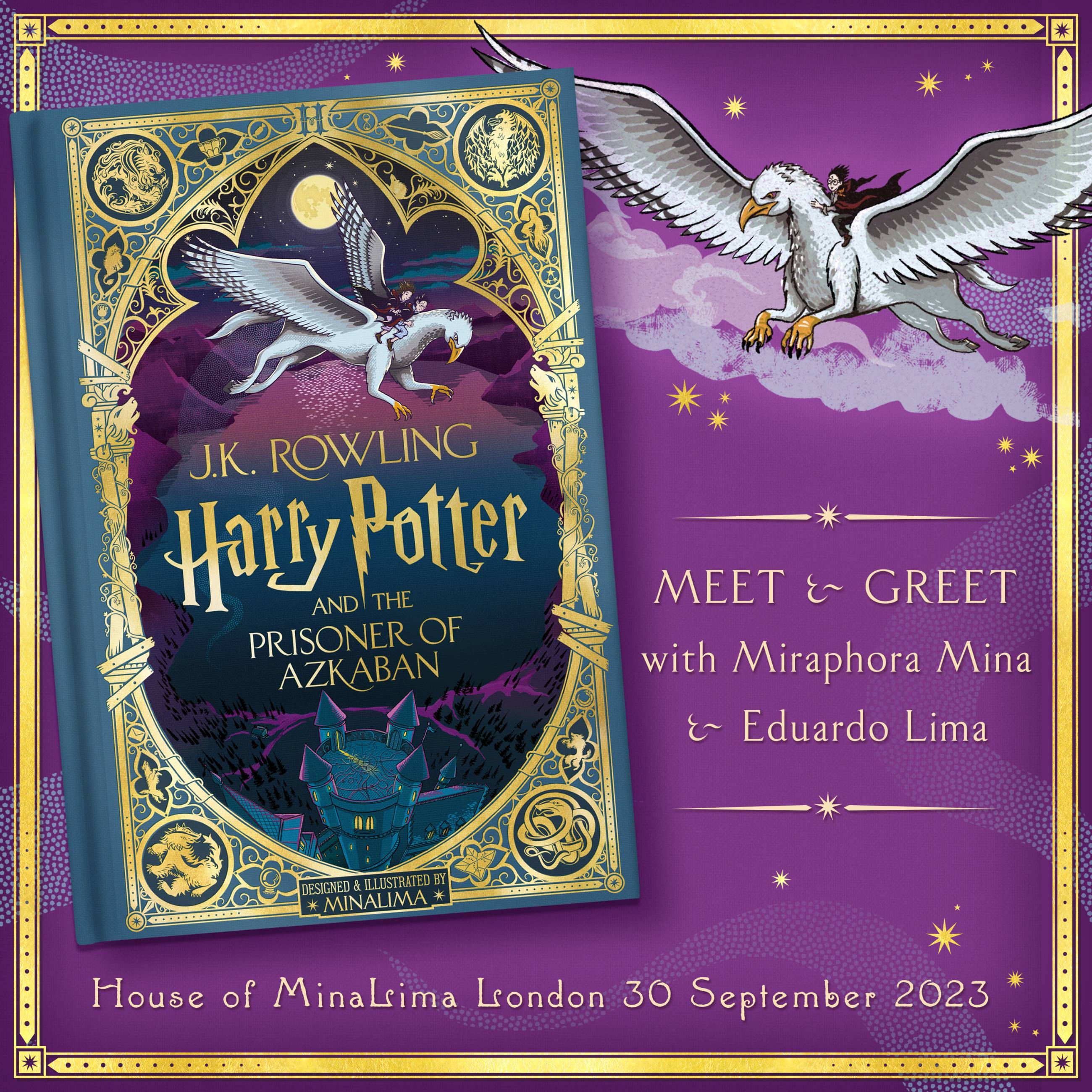 Time:
4:30PM
11:00AM
11:30AM
2:00PM
2:30PM
4:30PM
5:00PM
Join us to celebrate the launch of 'Harry Potter and the Prisoner of Azkaban'!

Saturday 30 September 2023
House of MinaLima London

This is a free, registration-only event. Please 'Add to cauldron' and proceed to checkout to secure your time slot.

Please be courteous of other visitors and only book 1 ticket per person - there is limited availability for this event and we'd like to welcome as many people as possible!

Purchase your copy of 'Harry Potter and the Prisoner of Azkaban' at the event. Get your book dedicated by Miraphora & Eduardo.
Visit
What's On
to discover more MinaLima Magic happening near you!
1) Upon arrival at House of MinaLima, check in with a member of our team at the shop door.

2) Entry to the event will be at your designated time slot. You are welcome to come to House of MinaLima early or stay later to shop our range of products, books, and art prints within our opening hours (11am - 7pm). If you arrive earlier than your designated time slot, please note that you may have to join the shop queue.

3) You are welcome to purchase other books and art prints from House of MinaLima for dedication. Dedications will only be made on books and art prints purchased from House of MinaLima or minalima.com. Any other products or other items will not be signed.

4) Dedications can be personalised with a name only. We cannot accommodate longer dedications.

5) Online pre-orders cannot be collected in store. If you pre-ordered from minalima.com, your copy is expected to arrive with you before 30th September. Once your book has been shipped, you will be provided with tracking instructions and an estimated arrival date. Online orders are being processed and cannot be cancelled.

6) If you can no longer attend on Saturday 30th October, please give us 24 hours' notice.