Our limited edition art prints have been designed and crafted here at MinaLima since 2009. With a defined edition size, only a specific number are ever produced, making them our most exclusive art print offering. Once they're gone, they're gone!
Discover the full process below.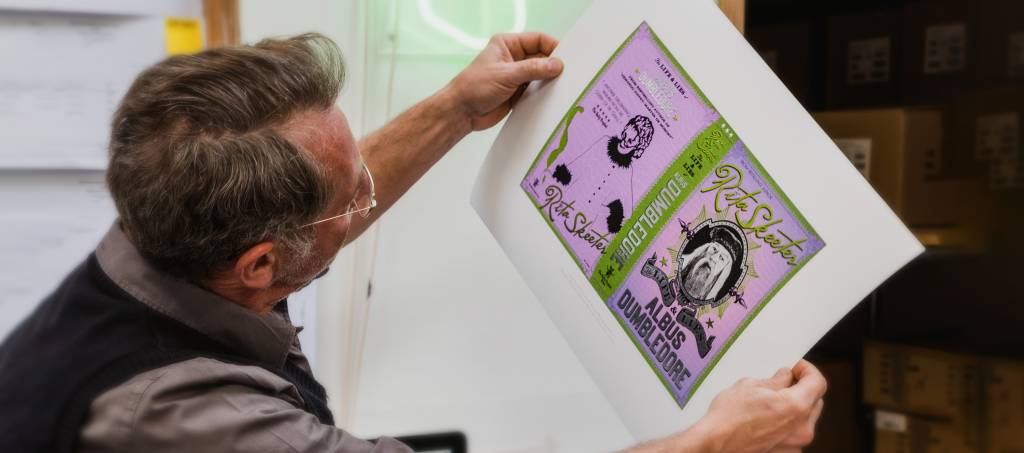 THE STUDIO
Our art prints start their journey in our design studio above our flagship House of MinaLima in London. Created by our talented team, each design is imagined and perfected before being given the final seal of approval by Miraphora Mina and Eduardo Lima.

THE ART PRINTORIUM
Based just 12 miles from our design studio, the Art Printorium is where our limited edition art prints come to life. Our expert team of makers and creators are dedicated to crafting each and every art print before they leave our workshop for your homes.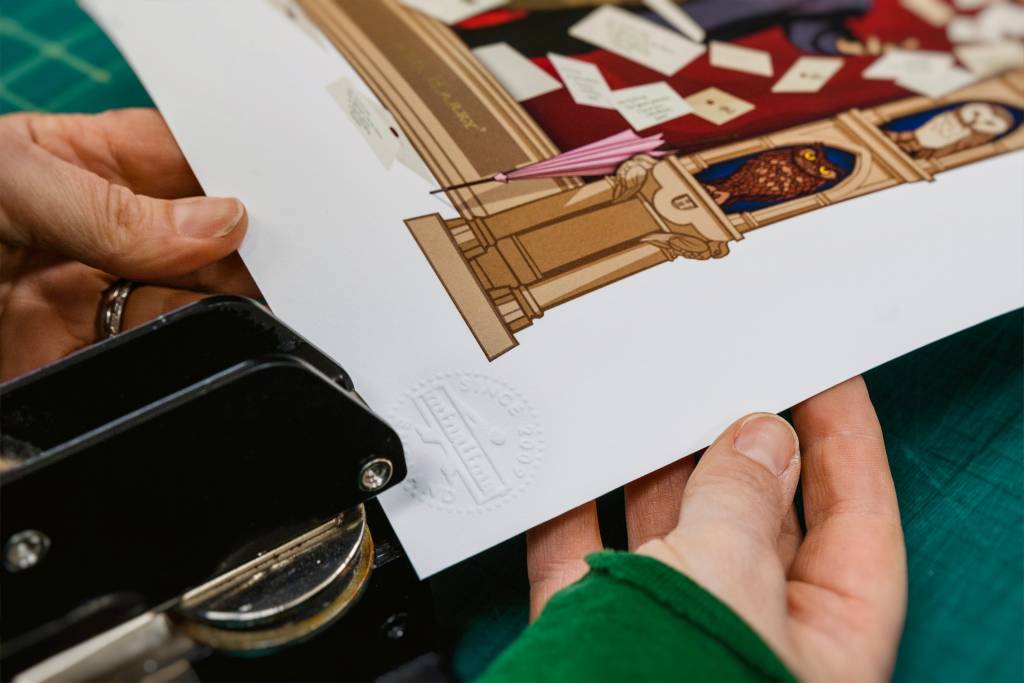 QUALITY MATERIALS
All our limited edition art prints are digitally printed on Hahnemüle Fine Art paper using archival pigment inks that provide strong, precise colours and resist fading. This 100% cotton rag paper is more durable than wood-based papers and gives our limited edition art prints their unique texture.
FOIL DETAILING
Most of our premium finish, limited edition art prints are embellished with foil detailing to add that extra touch of magic to our designs. With colours ranging from gold to pink, our expert team delicately apply each foil by hand.
Did you know? Some of our Wizarding World premium finish, limited edition art prints even feature the exact foil design that was used on the original props created by MinaLima for the 'Harry Potter' and 'Fantastic Beasts' film series.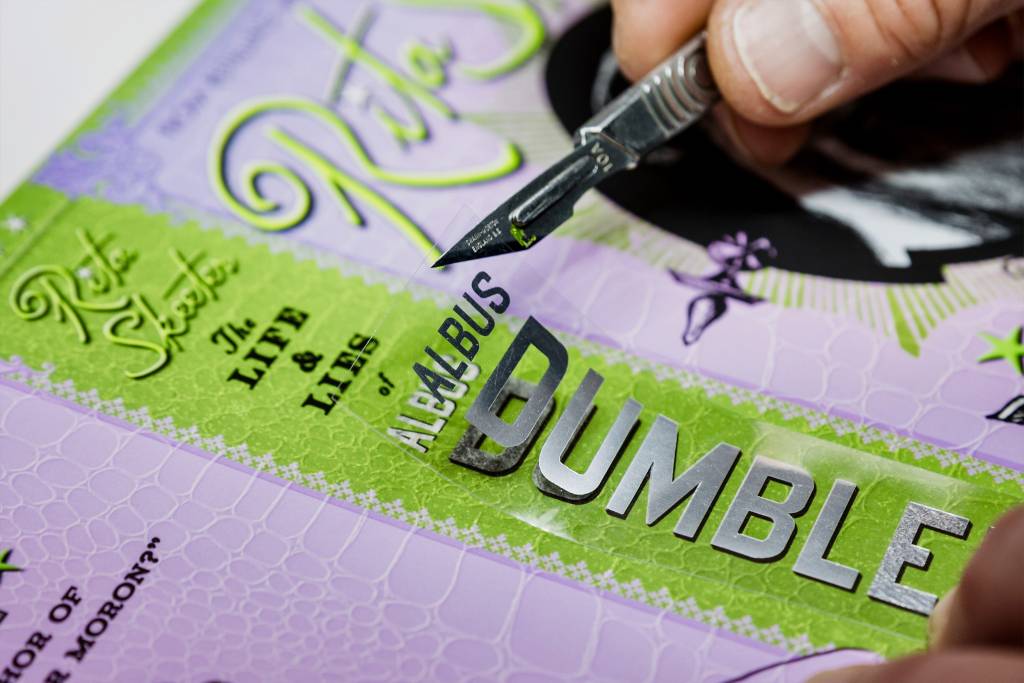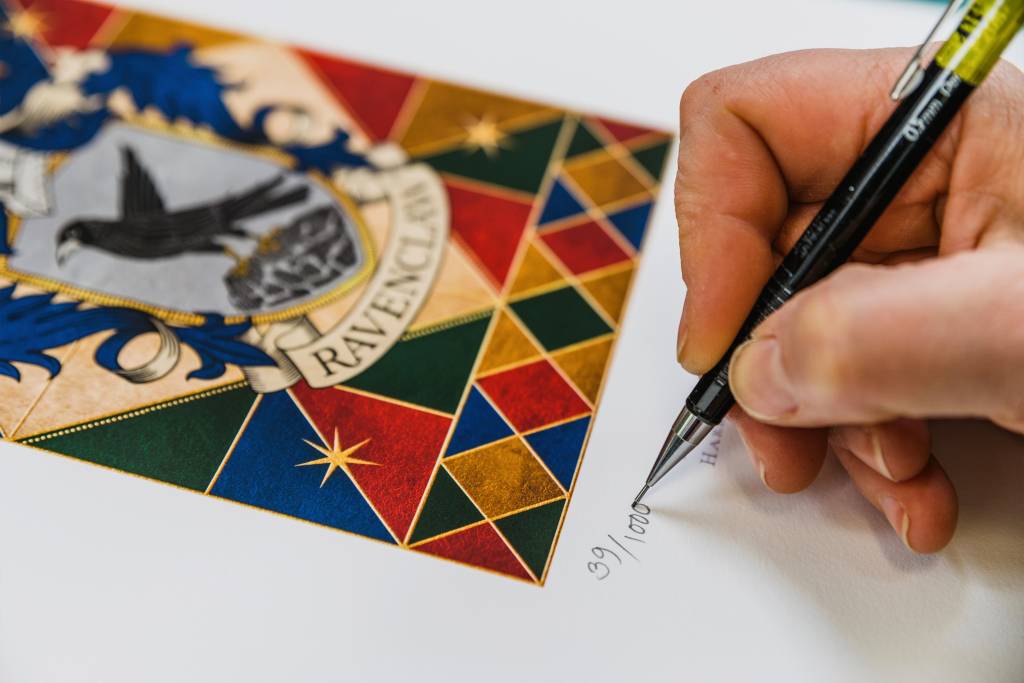 EDITION NUMBERS
The unique edition number of every limited edition art print is pencilled by hand beneath every design. The edition size of our limited edition art prints is related to the finish type with premium finish designs having a smaller edition size than standard finish designs. The unique number of each print is also written on the corresponding Certificate of Authenticity to verify its legitimacy. Both the art print and certificate are finished with our MinaLima heritage emboss.
FINAL TOUCHES
Our standard finish, limited edition art prints are hand stamped with our brand logo. Our premium finish, limited edition art prints, are hand-signed by Miraphora Mina and Eduardo Lima.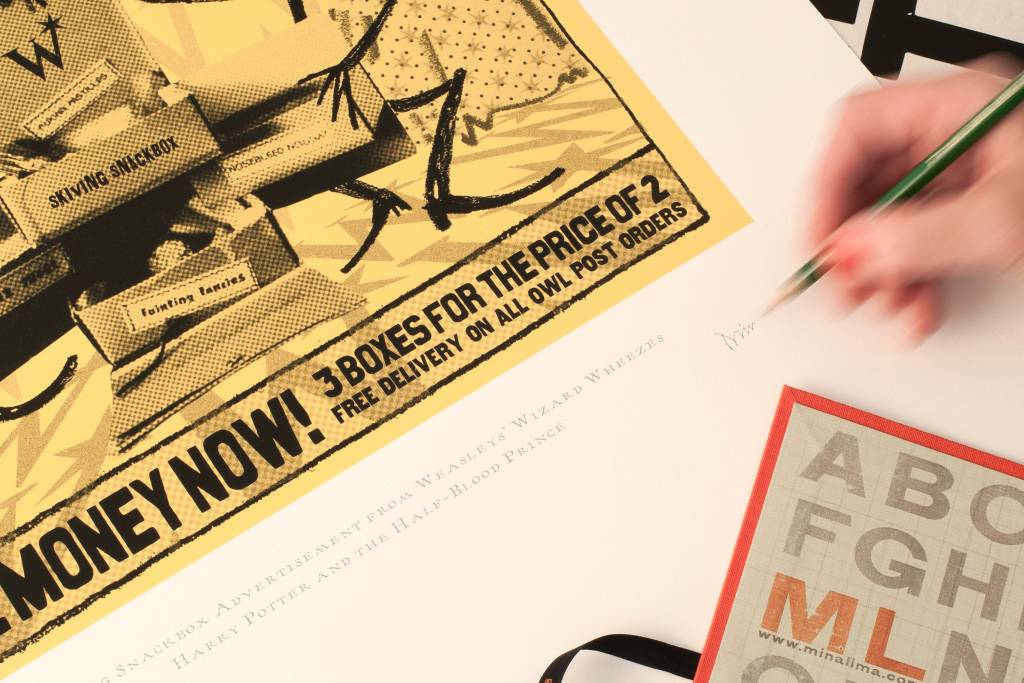 FROM OUR HOUSE TO YOURS
Our favourite part of the journey is the moment our art prints find a place in the homes of our fans. We love to see where you've chosen to hang your prints, whether carefully curated in your bedroom or centre stage in your living room. Why not share yours?